Featured press
Please send press-related communications to press@simplydo.co.uk
The Start of Something Big | Simply Do Featured as 20 Startups to Watch
Innovation is a word splashed liberally across the landing pages of almost every new SaaS-based venture we come across, and with good reason. The ability to innovate really is crucial to the progression of our industry, and the biggest blocker to success here is the stagnation of excellent ideas that fail to get the chances they deserve. SimplyDo is a platform that leverages cloud-based technology to empower organizations across the private, public and third sectors, helping them to realize the untapped potential of early-stage ideas in driving innovation. If you're at all worried about your own organization sleeping on untapped potential, SimplyDo are a simply must
Read more
Give your organisation an Innovation Health Check
Our free PDF guide will help you get a snapshot of the current innovation health of your organisation. Using our simple 4 Ps Innovation Framework, you will be able to identify areas for improvement.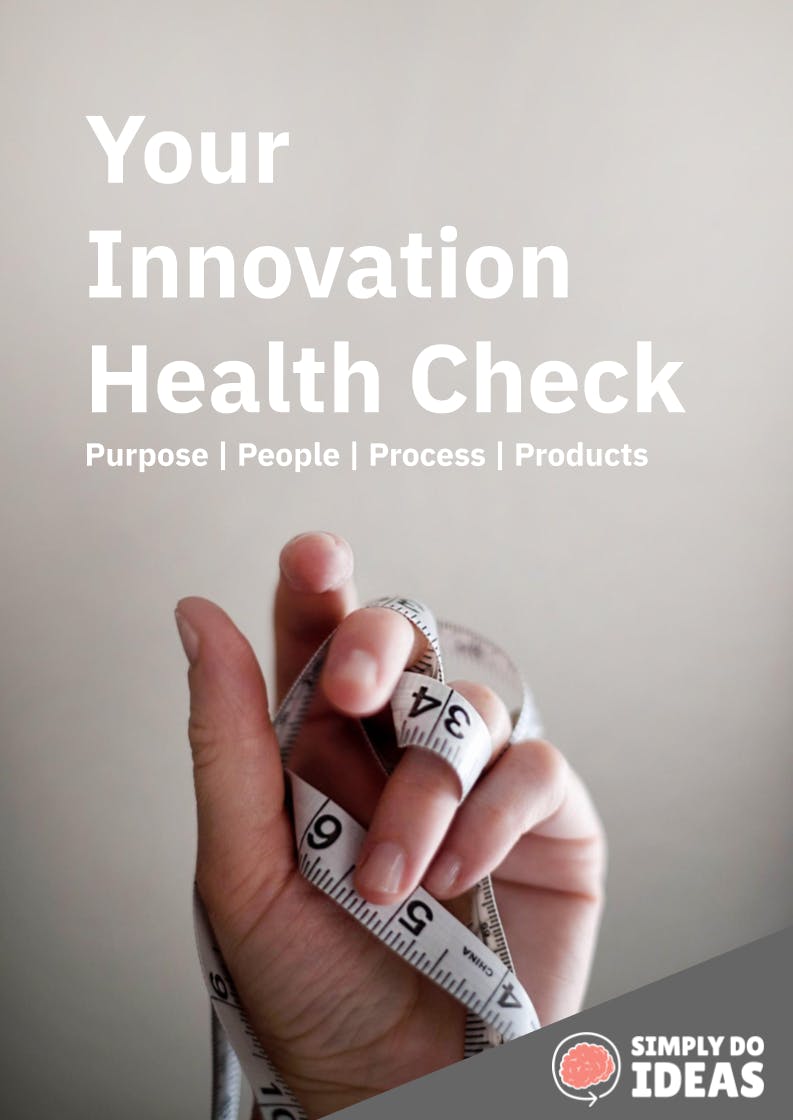 Ready to make innovation simply work for your organisation?
Access new ideas. Solve strategic challenges. Stay ahead.