Resources
Enter your email and we'll send you the resource direct to your inbox.
Get started with the Champion Pack
We provide all of the training and resources that you and your colleagues need to get up and running with Simply Do Ideas. Our 'Champion Pack' is added for all first-time customers, which gives you a year's worth of ongoing support and resources. You can then choose to continue with the Pack for subsequent years.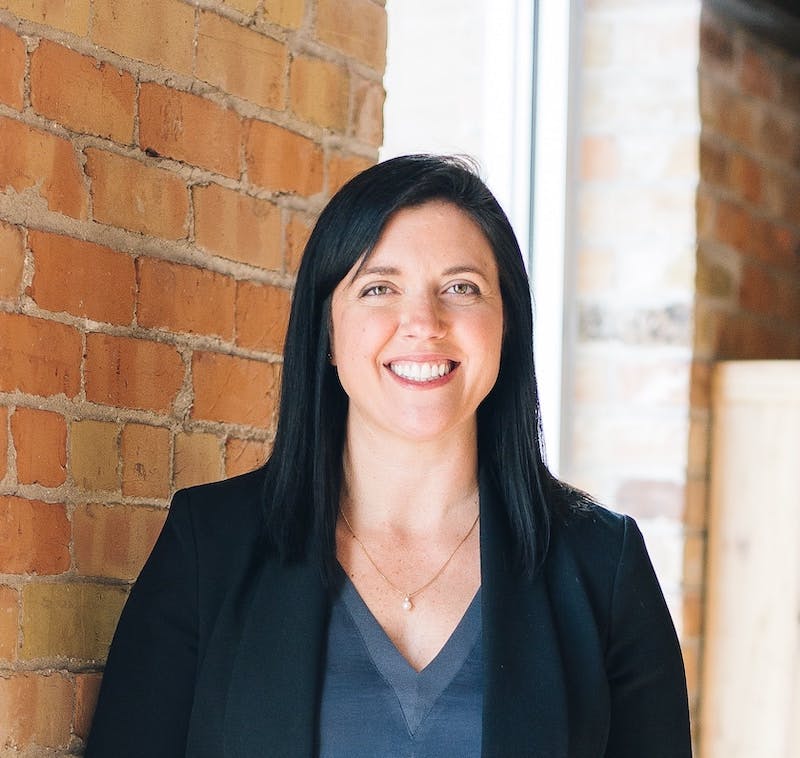 Concept Canvas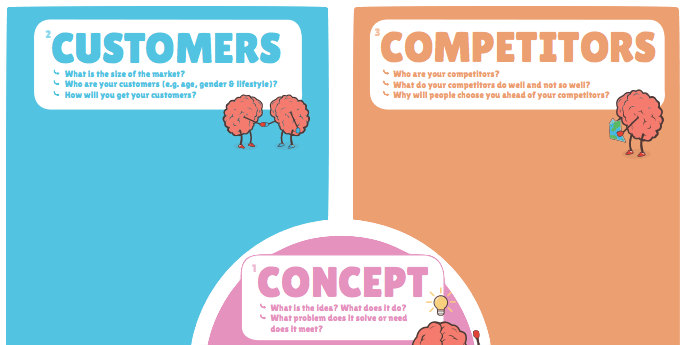 The Concept Canvas enables a 'hands-on' approach, allowing individuals and groups to quickly capture and iterate their ideas using our '6Cs process'.
Concept Sheets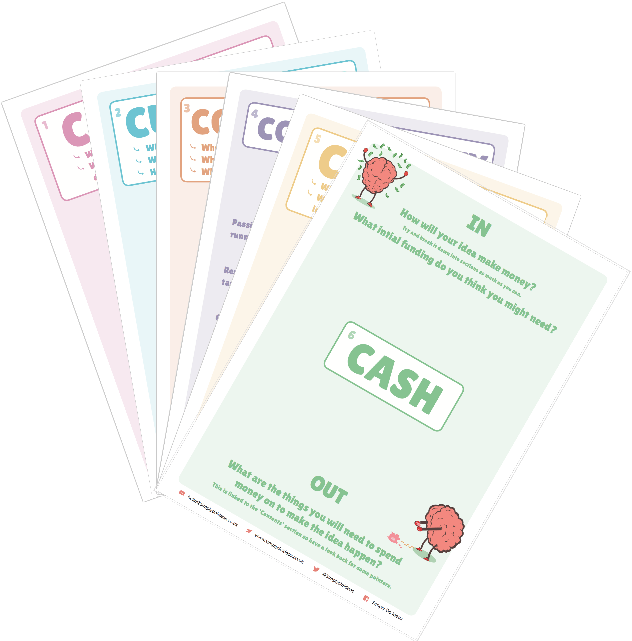 Sometimes it's easier to focus properly on one stage of a business plan at a time. These sheets cover the same '6Cs process' as the Canvas, but are designed to be printed on individual pages of A4 paper.
QAA Mapping Documentation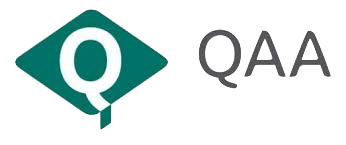 Simply Do Ideas has been independently reviewed against the QAA Guidance for Enterprise and Entrepreneurship Education (2012).
Give your organisation an Innovation Health Check
Our free PDF guide will help you get a snapshot of the current innovation health of your organisation. Using our simple 4 Ps Innovation Framework, you will be able to identify areas for improvement.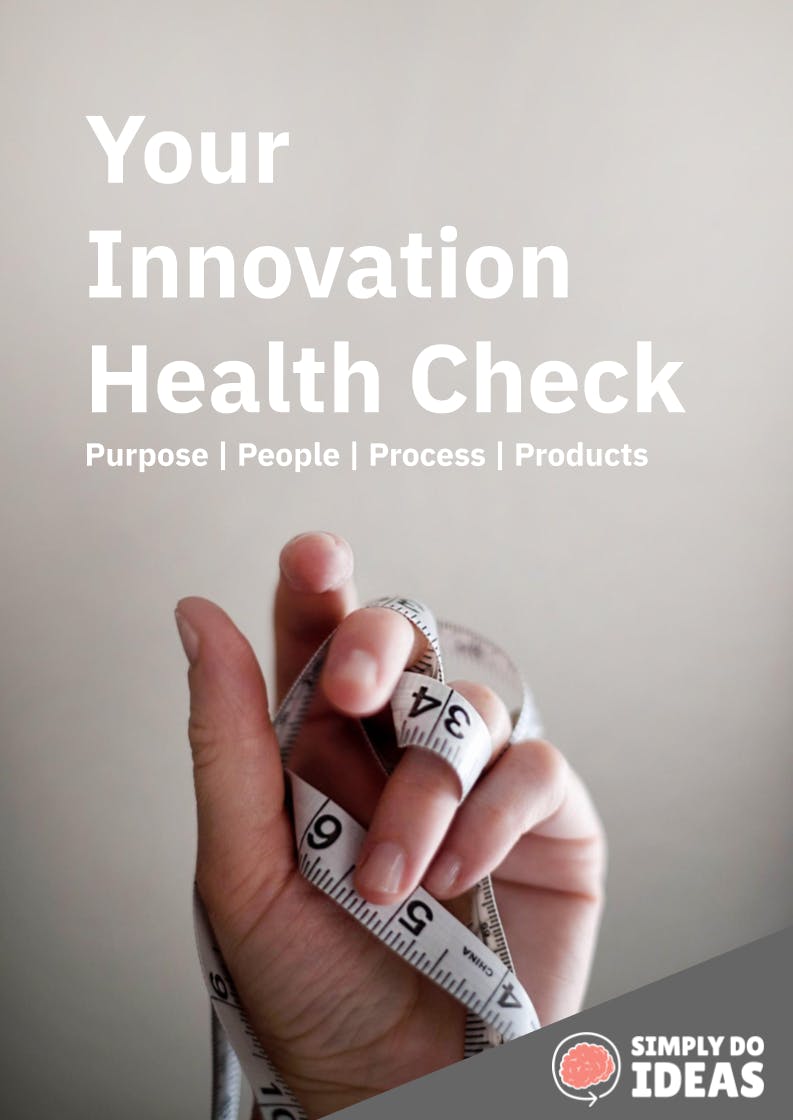 Ready to make innovation simply work for your organisation?
Access new ideas. Solve strategic challenges. Stay ahead.